Note: You are viewing an old revision of this page. View the current version.
More pictures of the cars on the track.
There were several other races that day, including one with the mini indy cars like Brandon Walsh got injured in. Unfortunately, I didn't get any pictures of the other races.
The #4 Corvette in the GTS class: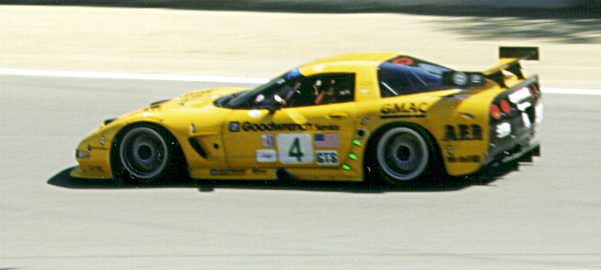 I should say something about the column of three green lights in front of the rear wheel. The #51 Panoz in the P900 class as it overtakes the #3 Corvette. I know the Panoz is overtaking the Corvette because the Le Mans class cars could accelerate so much more quickly than the GT and GTS cars. Again and again on the corkscrew you would see a GTS car come around first, followed by am LMP car. The GTS cars could take the curves better. However, once the cars were on the straightaway agin, the LMP class car would just shoot by the GTS car.
And this is one of the three Ferraris in the race, I believe the #35 360 Modena. This was a private car - not sponsored by a manufacturer.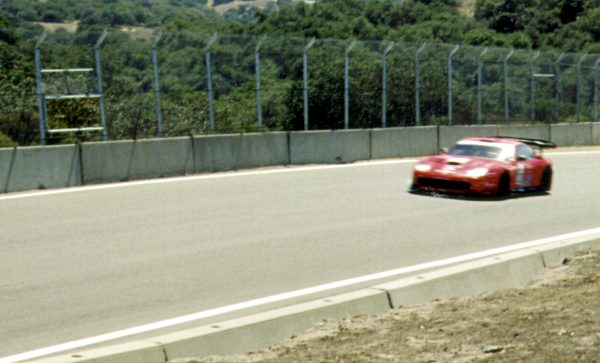 ---
---