Note: You are viewing an old revision of this page. View the current version.
A sign that caught my eye at Fort MAson. It reads:
Haskell House
Originally occupied by Leonidas Haskell
whose friend U.S. Senator David Broderick
died here after his duel
with Justice David Terry in 1859.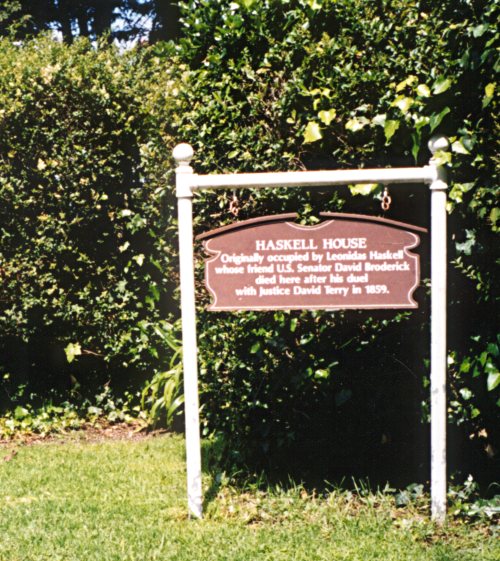 A senator gunned down by a judge? Craziness.
That unfortunately is all I have of Fort Mason right now. There are more pics, but I haven't scanned them yet. Back to the beginning.
---
---