Note: You are viewing an old revision of this page. View the current version.
I'm still slacking in getting a scanner set up in NEw York, so my pile of pics goes unseen by the digital world. Aaron was here with Juliette a couple weeks ago and took some digital pics. I grabbed a couple for display on the website. Consider all pictures on this path copyright Aaron.
We literrally live 3 blocks from Times Square. It's insane: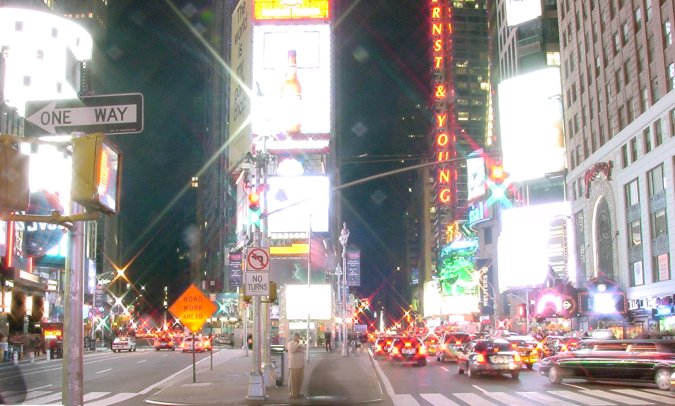 Notice how the lens distortion at the bottom of the picture makes it appear to be curved? It's not.
---
---