The WWII-era aircraft carrier USS Hornet is now a floating museum at the old naval base in Alameda, CA. I highly recommend a trip to it if you are ever in the area.
Here I am on one of the many guns stationed around the perimeter of the ship just below the level of the flight deck.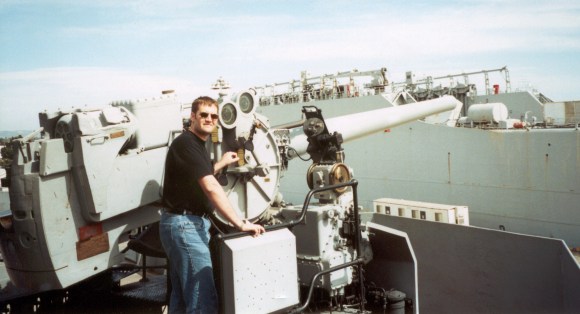 The ship has only been open for tours for a few years, so it has a very open quality to it. For example, the manual controls on this gun were still operational, I could aim it and look through the scope.
---
---