The headquarters of the Guardian Angels, on 8th Avenue in Manhattan. This is technically in Hell's Kitchen because the neighborhood starts on the west side of 8th.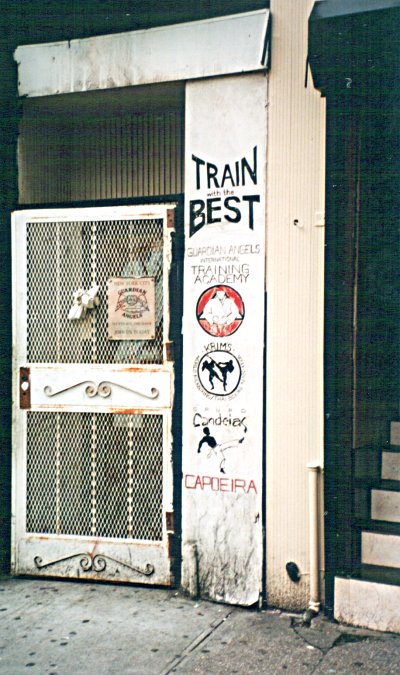 I remember reading articles about the Guardian Angels when I was a kid. They got a lot of press in the early 80s when they patrolled the horrible New York subways. Their glory days are past, though. Only rarely do you see the distinctive red berets as you walk the streets of NYC.
If you're on a path, continue forward.
---
---