The USS Intrepid is a WWII-era aircraft carrier docked in New York City. It now serves as a floating museum (the Intrepid Sea-Air-Space Museum), in much the same way as the UssHornet in Oakland. The Hornet and the Intrepid are both Essex-class carriers, so they are very similar.
The Intrepid has been a museum for longer, so it has more airplanes and exhibits.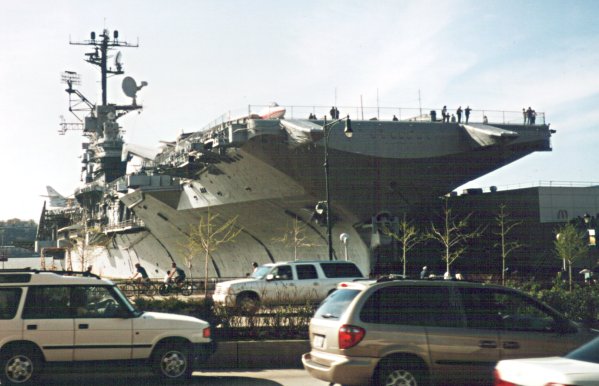 Jake, R, and I visited the Intrepid in the fall of 2003.
---
---